Here, you can set the visual representation of the element. You can configure both default state and pseudo-class styles: hover, active, focused, and more.
All style properties are grouped into the following tabs:
States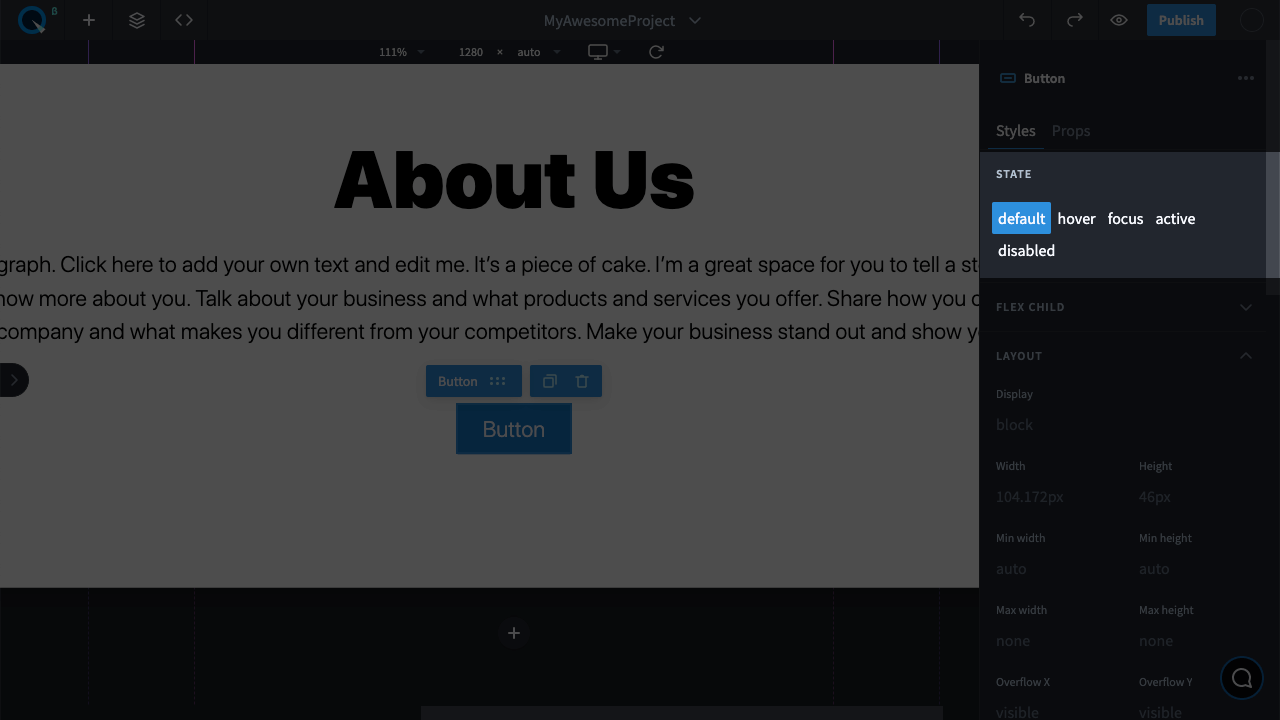 To configure the styles for a pseudo-class, select the desired style in the tab and change it. Don't forget to go back to the default state. To check how it works, go to the preview mode.
Layout
Typography
Indents
Border
Position
Effects
---