How to Restore a Deleted Project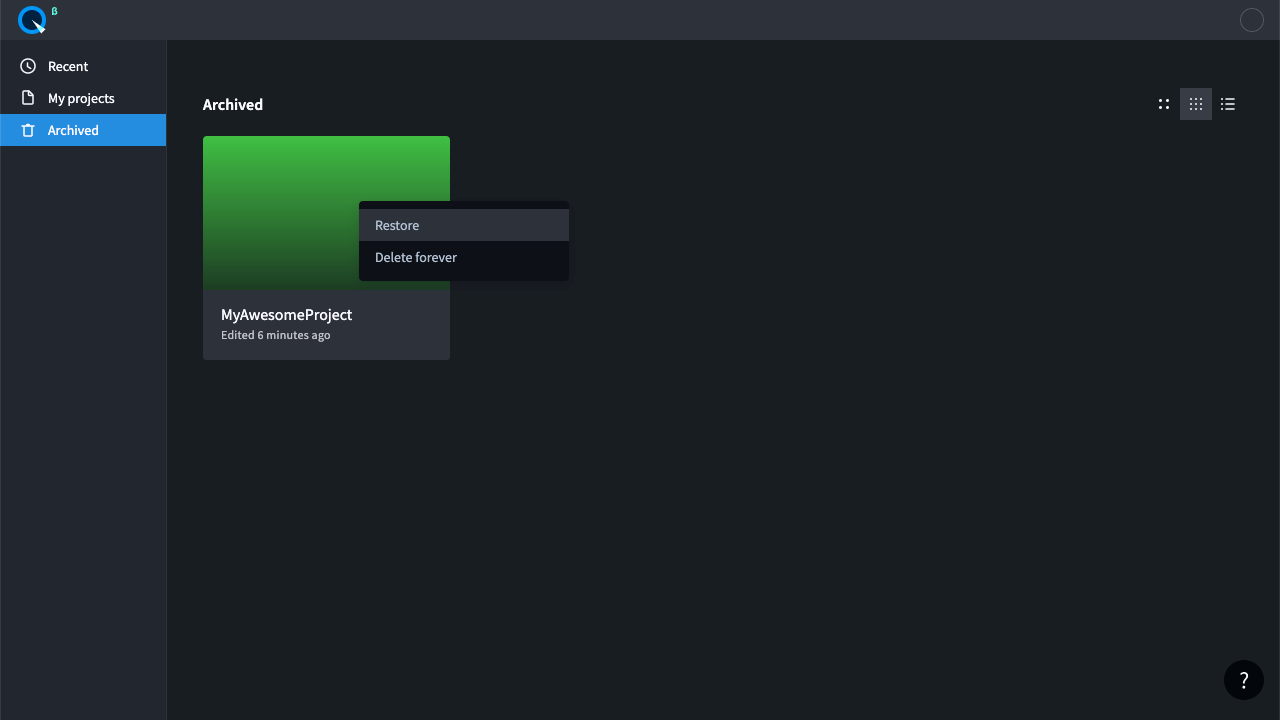 After deleting a project, it's moved to "Archived". You can't edit a project in this section. To be able to edit a project, you must restore it.
How to restore a deleted project:
Go to the "Archived" section
Select the project you want to restore
Right-click to call the project context menu
Select "Restore"
---